Recent Posts From
Latest News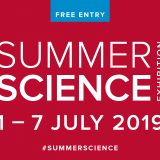 This week the royal society is holding its Summer Science Exhibition –...
Recent Reviews From
All Categories
Come along to our annual residential fieldtrip on the wonderful coast of...
Geology Today Magazine – Half Price to members!
Geology Today provides an essential read for all Earth Scientists – amateur and professional. Rockwatchers can subscribe to this fascinating read at a special rate due to The Geologists' Association and The Geological Society each having a share in Geology Today.
A normal subscription costs £64 for 6 issues a year but Rockwatch members get this for just £33. Why not subscribe today or Download the Geology Today Journal App!