Our Supporters
Rockwatch is the junior club of the Geologists' Association and supported by Anglo American Group Foundation, Equinor, the Geological Society and The United Kingdom Onshore Geophysical Library.
Geologists' Association
Since the beginning of November 2001, Rockwatch has been managed under the auspices of the Geologists' Association (GA).
The GA was established in 1858 and serves the interest of both amateur and professional geologists. Membership of the GA provides access to a full range of lectures, publications and field meetings and gives members many opportunities to meet with like-minded individuals, to learn from each other and share information.
Anglo American Group Foundation

The Anglo American Group Foundation was founded in 2005 and is funded by Anglo American plc, one of the world's largest mining companies, whose portfolio of mining businesses spans bulk commodities – iron ore and manganese, metallurgical coal and thermal coal; base metals – copper and nickel; and precious metals and minerals – in which we are a global leader in both platinum and diamonds. Anglo American seeks to ensure that its impacts contribute to sustainable livelihoods in the communities in which it operates. The Foundation was founded on the same principles.
The Foundation is independent of the Anglo American group of companies, which means that neither Anglo American nor its subsidiaries can benefit from any charitable giving by the Foundation, but it funds projects in those countries around the world in which Anglo American has operations, projects or representative offices. The Foundation prefers to fund specific projects or components of projects within the overall activities of an organisation that are a priority area in need of support.
For further information visit the Foundation and Anglo American plc.
The Geological Society
The Geological Society is the UK's professional body for Earth science and has a worldwide membership of over 11,500. More than 2,000 of its members live overseas and over 2,500 are Chartered Geologists or Chartered Scientists – professionals who have demonstrated a high level of education, professional competence in their field and a commitment to professional ethics. The Society is licensed by the European Federation of Geologists to award the title of European Geologist and works with partner bodies in the UK to maintain specialist professional registers. It accredits undergraduate and MSc degree programmes, as well as in-house professional training schemes provided by employers. These professional designations and programmes play a vital role in assuring high professional standards, for the benefit of society.
Equinor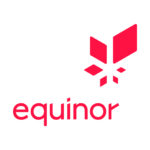 Equinor is a broad energy company with a proud history. It has 20,000 committed employees developing oil, gas, wind and solar energy in more than 30 countries worldwide. It is the largest oil & gas operator in Norway, it is one of the world's largest offshore operators, and it is a growing force in renewable energy. Driven by its dedication to safety, equality and sustainability and its Nordic urge to explore beyond the horizon, it is shaping the future of energy. In the UK, Equinor provides the energy behind much of modern British life. It has been supplying energy to the UK for over 30 years and is now one of the UK's key suppliers of gas, oil and wind power.
Equinor. We're the Norwegian energy behind British life. See equinor.com.

The UK Onshore Geophysical Library
The UK Onshore Geophysical Library (OKOGL) was established in 1994 in conjunction with the Department Of Trade and Industry (now Department of Energy and Climate Change – DECC) and the UK Onshore Operators Group, as the formal governmental archive and release mechanism for landward seismic surveys as acquired by the UK Oil & Gas Exploration Industry.