Recent Posts From
Latest News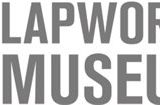 Rockwatchers may be interested to go to a talk on Plumming the Depths...
Recent Reviews From
All Categories
Rockwatchers have just enjoyed a fabulous weekend Derbyshire and next stop...
Geology Today Magazine – Half Price to members!
Geology Today provides an essential read for all Earth Scientists – amateur and professional. Rockwatchers can subscribe to this fascinating read at a special rate due to The Geologists' Association and The Geological Society each having a share in Geology Today.
A normal subscription costs £64 for 6 issues a year but Rockwatch members get this for just £33. Why not subscribe today or Download the Geology Today Journal App!