Meet the Team
Meet the Rockwatch Management Team – a group of diverse, professionally qualified geologists and other experienced amateurs.
Watch the slideshow, drag the slider or click on the page icons to see more.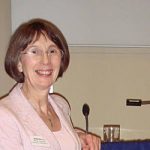 Susan Brown
Rockwatch Chair
---
When I was a little girl my grandfather, who was a hydrologist and an amateur geologist, used to tell me stories about dinosaurs and share his fossil finds with me. He taught me how to look at fossils and rocks using his special hand lens – a great treat! And my favourite 'picture' hanging in his dining room was a large geological map of the British Isles. He died, I moved on to other interests but when my own children were little my geology interest resurfaced.
I did a couple of geology diplomas to see if I wanted to go further. I did! I then did a couple of degrees, got a geology related job and some years later had the chance to run Rockwatch. This was the perfect opportunity to share my passion and enthusiasm for geology with children and their parents. My work with Rockwatch has been great fun, an enormous privilege and I love it.
Finally, of all the rocks, fossils and minerals I've been lucky enough to come across perhaps my favourites are ophiolites (especially those in Oman), garnet mica schists and tiny pentacrinites.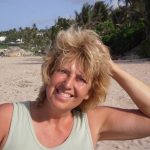 Geraldine Marshall
Rockwatch Co-ordinator
---
My background is economics and journalism so Rockwatch can only be described as a late found passion.
I have four children, all of who, when young, liked scrabbling around on beaches hunting for fossils, which I believe does qualifies me for being part of the team!
I strongly believe in getting children out and about – fresh air and exercise – and Rockwatch is perfect for that. The club has also succeeded in making me look at the world differently. From being a complete novice I am now able to identify various rock formations. I can talk fossils and sinkholes (but not as well as most young Rockwatchers!), and I love trying to identify the stone used in buildings – and seeing if there are any fossils in them! My favourite fossil is the ammonite – I love the way the perfect spiral is reflected in so much architecture.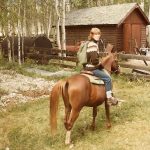 Susanna van Rose
Rockwatch Magazine Editor
---
I studied geology at St Andrews University, which was a wonderful opportunity to get to know Scotland's scenery and to contemplate its complex structure.  At that time plate tectonics had hardly entered geologists' thinking, so it was during the next decades, whilst on the staff at the Geological Museum in London's South Kensington that I looked for innovative ways to open up this novel concept to the public, through the Museum's new exhibitions and books.
I moved on following the merger of the Geological Museum into the Natural History Museum;  wrote three illustrated books about the Earth for Dorling Kindersley, and worked with Usborne Books. I was one of the team that brought Rockwatch club into existence in the early 1990s and have remained with the club as magazine editor throughout its history.
And my favourite geological 'thing' –  It has to be the mineral susannite.  It was first found in the Susanna vein in the Leadhills mining area of southern Scotland.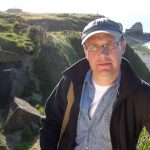 Peter Doyle
Rockwatch Magazine Editor
---
I started out collecting fossils in North Wales as a boy. With time my collection grew and so did my interest, and I was lucky enough to study geology at university before eventually going on to teach geology at university.
Geology has taken me to some amazing places and I love nothing more than to share my enthusiasm in this amazing subject.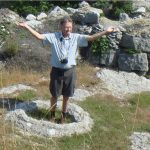 Alan Holiday
Rockwatch Management Committee
---
I graduated with a degree in geology and geography, trained to be a teacher and spent thirty seven years as a teacher of geography and geology in the Weymouth area. I also had a year in the oil industry as a mud logger. More recently I have been chairman of the Dorset Geologists' Association Group and Dorset's Important Geological Sites group (geological conservation).
In my 'spare time' I lead field trips for interested parties in Dorset and further afield and always  enjoy being one of the leaders at the Annual Rockwatch Residential Fieldtrip to Dorset – sharing my passion for geology with young Rockwatchers and their parents.
And my favourite fossil? Probably trilobites, and my favourite piece of rock is in this photograph.  It's  Wenlock Limestone with a trilobite pygidium collected at Ironbridge about 45 years ago!