Geolog Blog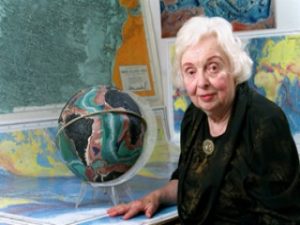 has published a fascinating tribute today to mark 100 years since the birth of Marie Tharp.
Marie Tharp is hailed as a pioneer and idol to female geoscientists because of her important discoveries from the 1950's to the 1990's. Marie produced the first maps of the ocean floor at a time when little was known about them. Her work was key to developing the theory of plate tectonics. Her achievements are admired more because she worked in a male dominated world that doubted her discoveries.
You can learn more about how Marie's work continues to influence scientists today and read a number of inspiring tributes to her on the Geolog blog.