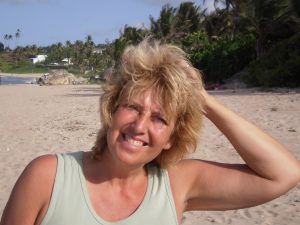 After more than 20 years of Rockwatch adventures, our amazing Geraldine is hanging up her hard hat to enjoy a new challenge.
Many of our Rockwatchers will know Geraldine, who has managed the memberships and events for Rockwatch over the years. She's also played a big part on our field trips and helped the Geologists' Association in this capacity too.
We know she won't be far away and will keep in touch (and hopefully still join us on the odd field trip!) but we'd like to thank Geraldine for all of her time and energy over the years, and wish her many more happy adventures.