Issue 60 contents list: published March 2012
60-diamonds–passengers-from-deep-earth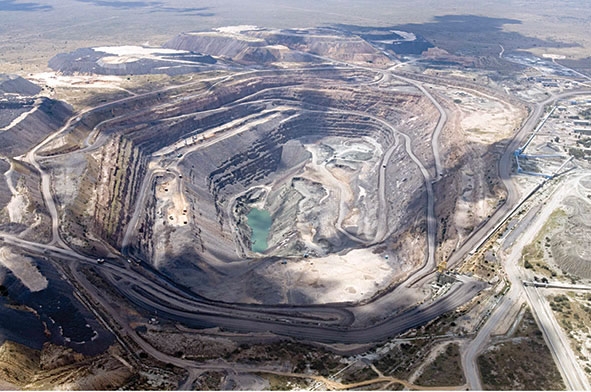 ROCKWATCH EVENTS
Highlights of our events for members and the public around the country.
RIGHT-WAY-UP ROCKS
Alan Holiday shows us how to sharpen our detective skills to work out if the rocks we see are the right way up or if they have been inverted or overturned. You will now be able to check out your rock detective skills when you are out in the field!
MISTLEY MYSTERY
There's a strange red brick wall in Mistley, north Essex, with a section containing lots of large cobble-sized stones. Ian Mercer finds this very curious. The area does have lots local flints (from the Chalk), but, most of these cobbles are definitely not flints. What are they and where have they come from? Ian helps you to solve the puzzle.
STATE FOSSILS
Did you know that most states of the USA have adopted a fossil as their emblem? Well, Peter Doyle, one of our Science Editors, didn't either, until his recent holiday exploring some of the National Parks of that country. He shares some of his discoveries with you and gives website details for more information.
GRANITE GIANTS OF BRITTANY
Susanna van Rose tells us why the granite landscapes of Brittany are so different from those of Southern England, just a short hop away over the Channel. Read how a warm moist climate and an Ice Age worked to leave Brittany's granite landscape littered with such huge, extraordinary prehistoric stone monuments.
DIAMONDS – PASSENGERS FROM DEEP EARTH
Join Suzie Austen on the most amazing tube journey you'll ever take! As you stop at selected "stations" en route from the Earth's core to the mine at the surface, you'll follow the diamonds on their violent journey upwards until they reach the mine. It's here where miners harvest the diamonds to send to the world's markets.