Issue 67 contents list: published July 2014
67-names-you-dont-need-to-say-twice-eas-fors-waterfall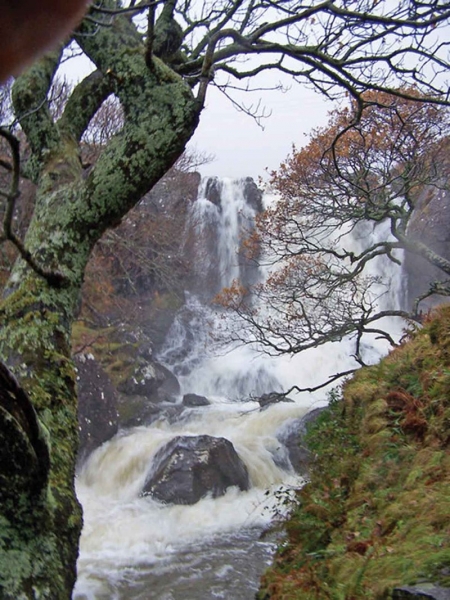 Issue 67
ROCKWATCH EVENTS
See some of the exciting places Rockwatchers visited during the summer field trip season and share in the popularity of Rockwatch Family Fun days in museums and at Festivals of Geology around the country.
THE ISLAND THAT BLEW APART
Some 3,500 years ago, the now beautiful and peaceful island of Santorini in the Aegean Sea was a very different place as Alan Holiday tells us. Then, it was a huge and very active volcano which, over a period of a few days, blew the island apart with an extremely violent and dangerous Plinian-type eruption.
PEBBLES ARE TIME TRAVELLERS
Pebbles can hold a wealth of geological history as evidenced by those found on the beach at Budleigh Salterton in Devon. Jonathan Radley and Rob Coram share some secrets with us of the remarkable geological events these pebbles have experienced over millions of years.
GEOLOGY AND WORLD WAR 1
Although it is recognized more often these days, the damaging impact of geology on the progress of the First World War in Flanders, where the land is heavy clay like that under London, was not appreciated at the time. Peter Doyle tells us what a dreadful effect this had on the health and welfare of the soldiers in that awful war.
HOW SUPERQUAKE CHANGED THE COURSE OF HISTORY
Former Rockwatcher, Edwin Rose, now a post-graduate student at Cambridge, is intrigued by the way geology can affect human behaviour. Using the example of a huge earthquake and subsequent tsunami which devastated Lisbon in 1755, he explains how this did indeed change the course of European history.
NAMES YOU DON'T NEED TO SAY TWICE
Susanna van Rose shares some fascinating facts on the origin and meaning of English place names. Armed with this information, you'll be able to astonish others with your knowledge! And, it might even save you from making some silly and pointless repetitions.
SCOTLAND'S GLACIER FROM 'LITTLE ICE AGE'
Researchers are beginning to re-evaluate the evidence from the 'Little Ice Age' which hit Europe during the 17th and 18th centuries. Martin and Ness Kirkbride share current evidence for possible small glaciers which might have formed in the Cairngorms in Scotland during that very cold period.
AN ARMCHAIR VISIT TO THE JURASSIC COAST
Susanna van Rose reviews the new website of the UNESCO World Heritage Jurassic Coast of Dorset and East Devon, http://jurassiccoast.org She finds it useful for those who are unable to visit the area personally, helpful for those planning a visit and fun to explore anyway.