Recent Posts From
Latest News
Rockwatch are proud to be supporting Dinosaurs at Barnes – 'Dino...
Recent Reviews From
All Categories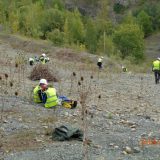 Rockwatch members – new and existing – had a great time last...
Geology App
Geology Today journal provides an entertaining and instructive read for all people interested in the Earth sciences.
Click here for more information.
Available from the Apple store.